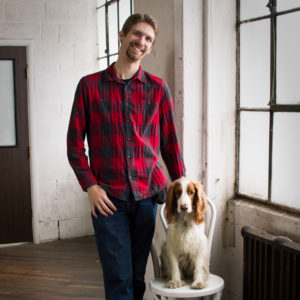 I am an entrepreneur who lives in Grand Rapids, MI. Computers have been part of my life since I was two years old. Reading is a favorite activity, and I am constantly learning new things. I tend to be a perfectionist and try to be the best at whatever I do.
In 2010 I opened The Sharpening Guy LLC and began sharpening knives and tools professionally. I currently specialize in Japanese knives, non-Japanese knives, and straight razors.
I have been studying dog psychology and working with dogs (both in packs and individually) since 2007. In 2014 I opened Follow The Leader Dog Training and Rehabilitation LLC. This will give West Michigan a balanced dog training solution that gets results in the real world.
Hendricks Horsemanship LLC was created so I could help other people learn how to be good horseman. I want people to be safe around their horses and have a good relationship with them all while still having fun and advancing with them. I am a certified 3 star Jordan Brasser Horsemanship instructor and behaviorist.
In 2020, I finally started Hendricks Knives after 10 years of preparation.  I now make handmade knives that have superior cutting performance and are easy for people to maintain.
I also enjoy photography and am proficient in using Adobe Photoshop. I studied at the Rocky Mountain School of Photography as well as graduating from the New York Institute of Photography's Complete Course in Professional Photography. I have also completed workshops with Todd and Brad Reed and Gerlach Nature Photography.  I was also a board member of the Grand Rapids Camera Club for many years.
In my spare time I enjoy spending time with my family and pets as well as playing fingerstyle guitar and volleyball.